Back To Our Services
For dealing with lost or broken keys and faulty locks in the fastest way, count on our emergency services. Our team of locksmith professionals is always available to provide assistance. We service absolutely all types of home, office and car locks – from doors and windows to safes and cabinets. We are the best when it comes to solving lock and key problems in the fastest and most effective manner.
Fast and Reliable Solutions in Emergency Situations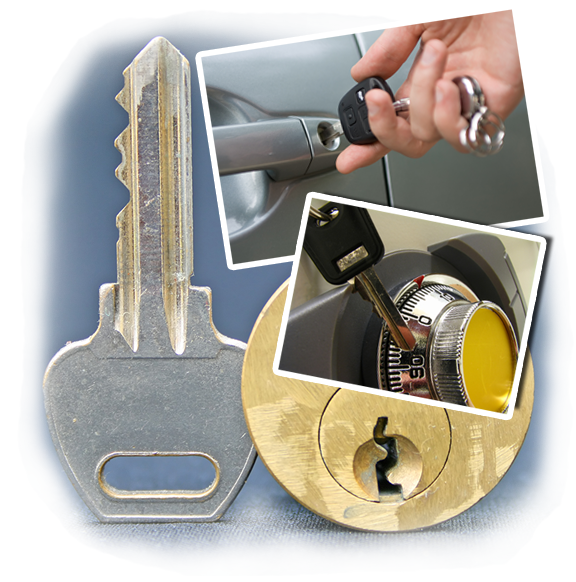 When you cannot lock or unlock a door, we, at "Locksmith Schaumburg", are readily available to help you out. Once you report your location, our technician will be on his. Our professionals are perfectly mobile and know the local area extremely well. That is why our customers receive assistance in the shortest possible time. Emergency office, house and assistance invehicle lockoutsituations is one of our most extensively used services. It includes not only the opening of the stuck door, but also resolving the cause of the problem that has to do with the lock, key or both.
Our technicians fix damaged and malfunctioning locks masterfully. Only technologically advanced tools are used for the job for complete accuracy. When the lock repair job requires the use of replacement components like cylinders and bolts, only the best ones are fitted. All of the spare parts in our warehouse are chosen for their high quality. After the work is completed, the lockset is tested for ensuring that it works exactly as it should. Our key repair service is based on the same kind of precision and care. Even the smallest imperfections are eliminated so that the item can work optimally.
Locksets and keys that cannot be fixed are replaced with new ones which are functional and durable. We give our clients the opportunity to go for a more advanced locking device compared to the previous one. This is a quick and easy way for improving the security of the entire property no matter whether it is a house or a commercial building. Our company offers equally effective car lock change services to all vehicle owners.
Our emergency locksmith services include rekey as well. When a key is lost, but the lockset is in good condition, its pins are changed so that it can no longer work with the missing key. You will be provided with a new set of keys as well. In this way, our customers get the security they require and can be at ease.
Back To Our Services